Ex-Demo Grillo FD500 Professional Hydrostatic Mower
List Price
£14,950.00(£17,940.00 inc. VAT)
1 in stock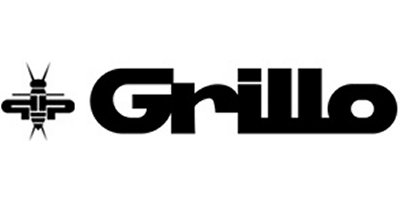 The Grillo FD 500 is a hydrostatic 2-wheel drive tractor
with a particularly tight turning circle.
It has a 113 cm front cutting deck and a grass collection
container with a 190 cm high discharge and 15 cm overhang.
Its structure, compact dimensions and turning radius of
only 32 cm make it particularly suitable for maintaining
gardens with many plants, furniture, benches, gazebos,
flowerbeds, etc.
The pivoting rear axle and the front deck with independent frame gives good cutting quality even in uneven areas. The large wheels on both axles and a careful design
aimed at containing the weight of the machine minimizes
damage to the lawn, even when the collector is full, and
the ground is soft or wet. The pedal operated diff-lock improves the effectiveness of traction to overcome slopes
and move safely in difficult situations. Fuel consumption
during work is particularly low, and thanks to the 22-litre
fuel tank with level indicator in full view, you can mow for
the whole working day without having to stop to and refuel.
| | |
| --- | --- |
| Brand | |
| Category | |
| Collection Method | |
| Cutting Diameter | |
| Displacement (cc) | |
| Power (v) | |
| Fuel Type | |
| Hours of Use | |
See detailed specification
Interested in this product? Call us on 01267 235 625.
Alternatively, pop in your detais below, and we'll get back to you as soon as we can.
Features
Specs
Brochure
Video
Want to know more? Call us on 01267 235 625
Can't find what you're looking for?
Sign up to our alerts service and get details of all used equipment by email