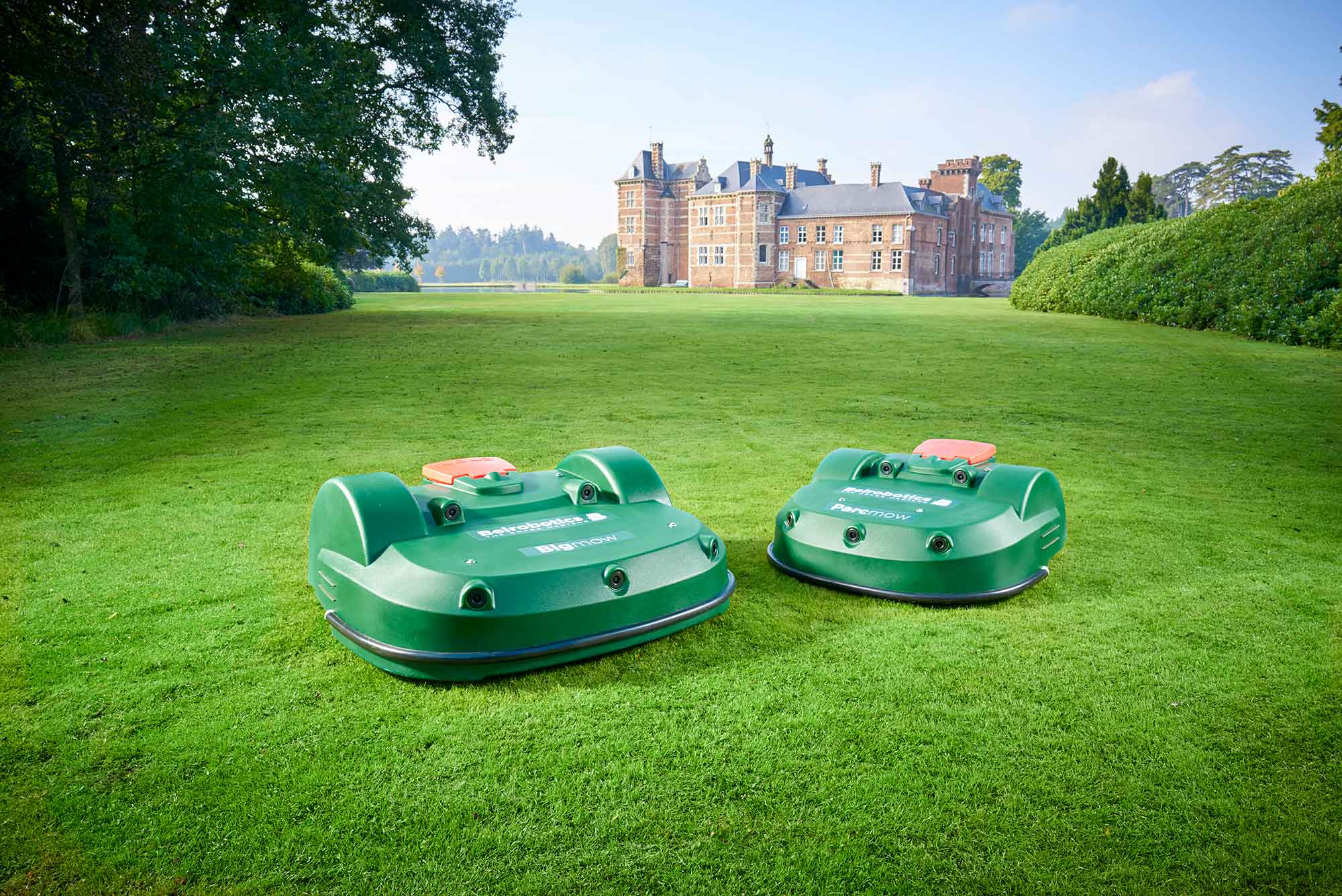 Belrobotics make some of the most impressive commercial-grade robot mowers you will ever see. Well designed, robust, built for the job. And the job is to cut lots of grass, quickly.  Proven success on sports pitches, golf driving ranges, public spaces, and large estates all over the world. Anywhere really that has acres of lawn to maintain.
Commercial-grade robot mowers
You want to have pristine grassed areas that consistently look stunning, but the numbers must add up. With a Belrobotics mower, those numbers are impressive….
Up to 24,000 sq.m. (nearly 6 acres) maintained to a superb finish by just one robot.
The total area can be mown 3, 4, or even 5 times per week to get that super finish.
As much as 8 times lower energy costs than a diesel ride-on, using on average only 830kWH/year.
Approx. 90% reduction in resulting CO2 emissions.
Virtually silent mowing at only 52dBA.
Can manage slopes up to 45%.
£0 spent on clippings disposal.
100% natural fertilisation, with clippings invisibly recycled as mulch.
At least 200 man-hours of labour time per year saved.
Add as many robots as you like to create an easily managed, connected fleet, covering a huge area.
Just as impressive as the numbers are the machines themselves. The first time you see one in the flesh, you're likely to think "Wow, that might work…".  Get in touch with us to see one cutting grass. Then you'll know.
Also by Belrobotics is their amazing Ballpicker robot for automated golf ball collection on golf driving ranges. For a total solution, add in the full automation system which will transport, clean, store, and dispense balls on demand to your players.
Internal view of a Belrobotics commercial-grade robot mower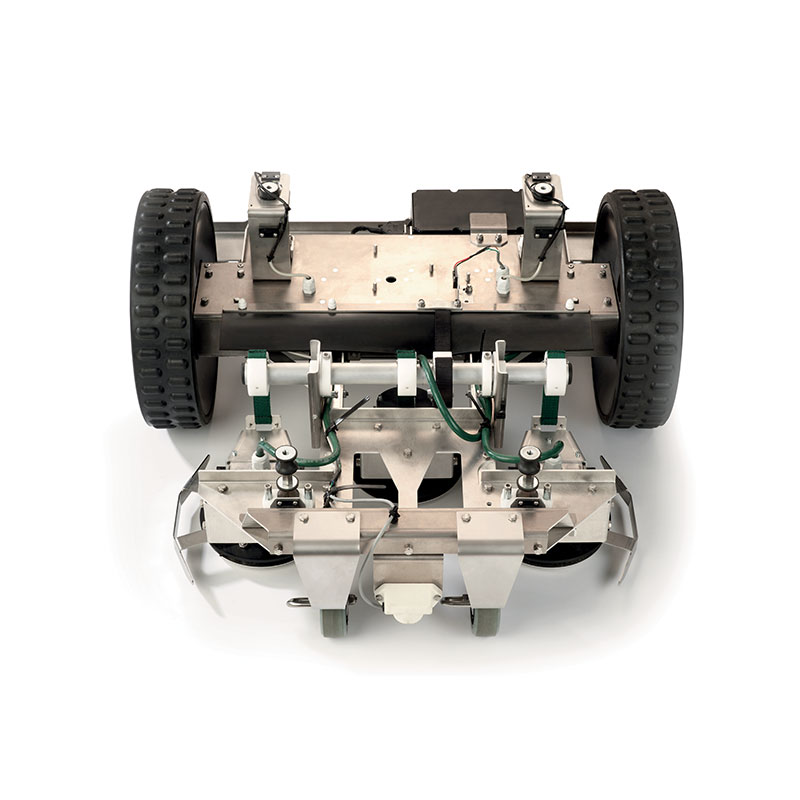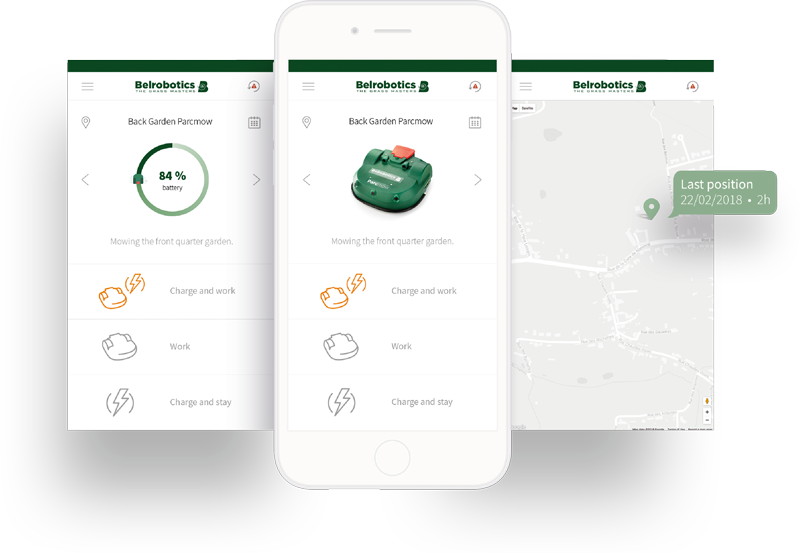 Connected Line App & Web Portal
---
Your robot mower can work completely autonomously, which is due to carefully worked-out programming. And to make your life even easier, our professional automowers are connected to a web portal to allow them to be controlled from the Belrobotics application. You can also manage your fleet of robot mowers entirely from your tablet or your smartphone.
Find out about our simplified user interface, the exceptional user-friendliness of the application and new functions.
The Range
---
In Powercut's portfolio of robotic mowers, the Belrobotics range takes over from Ambrogio to cover the really big areas.  From around a couple of acres and upwards these rugged machines are ideal and have a proven track record on sports grounds, golf venues and parks.  Call us to see them in action. 01267 235625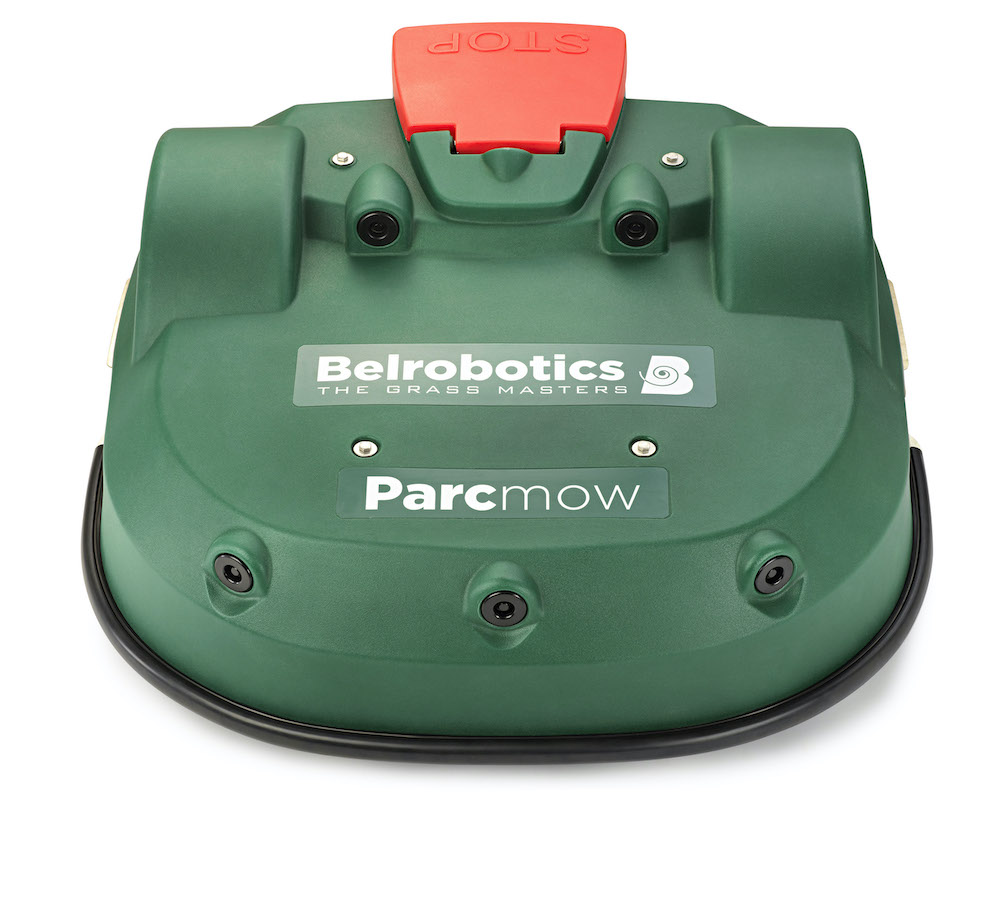 PARCMOW IS THE MOST DURABLE ROBOT MOWER FOR GREEN SPACES
Parcmow is capable of maintaining up to 12.000 m2 of turf in complete autonomy. So Parcmow is recommended for large green spaces, public spaces and private grounds.
BOTH DAY AND NIGHT.
Parcmow is fitted with 3 floating cutting heads that adapt instantly to the ground elevation. These are a total of 9 stainless steel blades that provide perfect, constant mulching. Fitted with 5 sonars, the automower will instantly deactivate its cutting system if it encounters an obstacle. A cutting width of 63.3 cm for uniform, safe working.
Mowing capacity
Up to 12.000 m2
Electricity costs
Around £90 / year
Cutting method
3 floating heads
Safety
5 sonars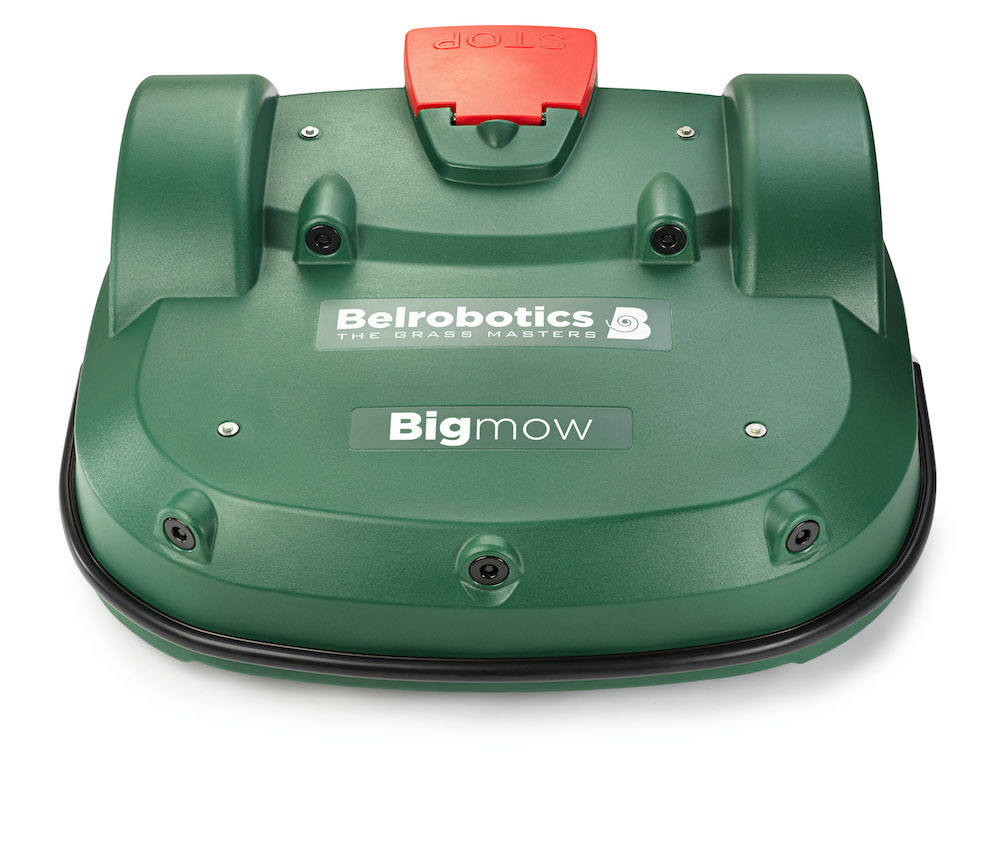 BIGMOW IS THE WORLD'S BEST-PERFORMING ROBOTIC MOWER
Bigmow is capable of maintaining up to 24,000 m2 of turf, which means it has ambition. Bigmow is recommended for sports pitches, driving ranges, public spaces or private estates.
UNCOMPROMISING CUTTING METHOD
Bigmow is fitted with five floating cutting heads that adapt instantly to the ground elevation. A total of 15 stainless steel blades provide perfect, constant mulching. Fitted with five sonar sensors, the robotic mower will instantly deactivate its cutting system if it encounters an obstacle. A cutting width of 103 cm for uniform, safe working.
Mowing capacity
Up to 24.000 m2
Electricity costs
Around £140 / year
Cutting method
5 floating heads
Safety
5 sonars
BallPicker Connected Line
---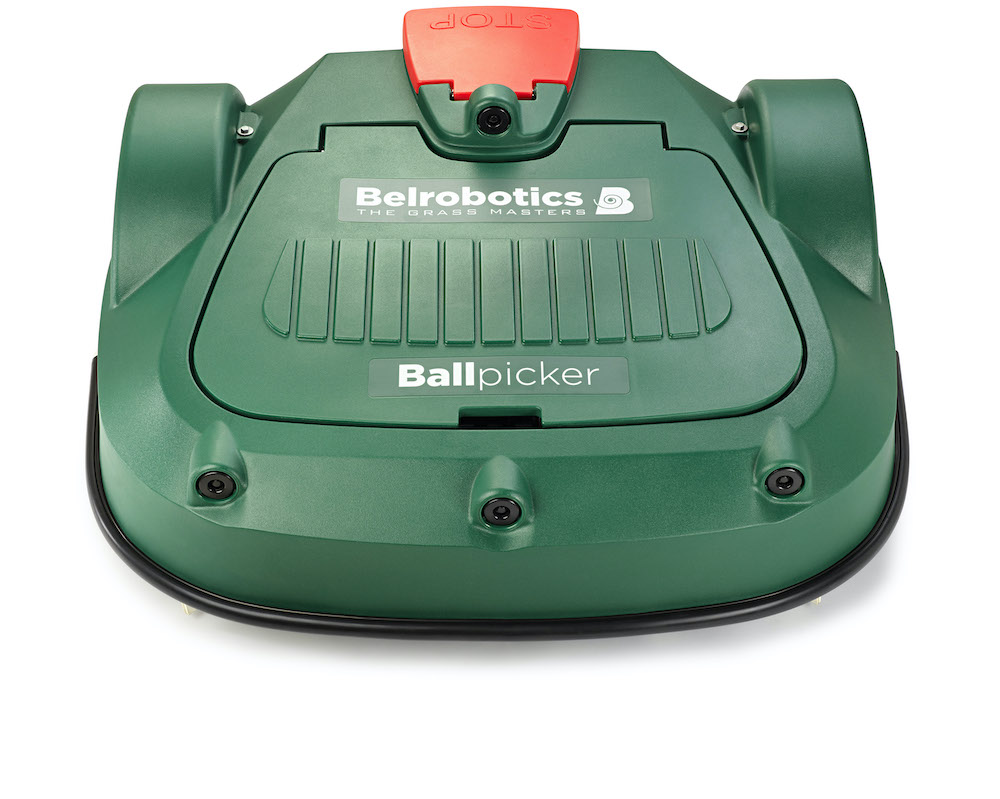 THE BALLPICKER: YOUR DRIVING RANGE BALL COLLECTOR
The Ballpicker is an automated ball picker for driving ranges up to 30,000 m² A patented worldwide exclusive for completely autonomous operation and a driving range that is always accessible.
A TECHNOLOGICAL MARVEL
The Ballpicker is fitted with a roller with five sets of four polythene discs providing quiet and systematic collection. The built-in sonar sensors guarantee total safety on the driving range. Imagine your stock of balls being well supplied at all times, thanks to the work carried out by the robot day and night. Its GPS system guides it back to base along the quickest route, to empty its load of balls and charge its batteries.
Operating area
30.000 m2
Electricity costs
Around £120 / year
Efficiency
13 collecting discs
Safety
4 sonars
View Belrobotics Products
To view our products information click the button on the right
Continuous Innovation
---
More and more robust
Aluminium robot mower chassis to protect against dust and moisture.
Increased reliability
Quality automowers. From the chassis to the wheels and up to the connectors.
Unrivalled user experience
Secure system and optimised mowing of your lawn.
Even quieter
High performance sound insulation without reducing performance of the robot mower.
Simple to maintain
Simple installation and maintenance with remote updates of the robot mowing software.
Advantages of Belrobotics Robots
---
50% SAVINGS
Lower energy consumption, double service life, save time and labour. Find out about the solution that is 50% more economical than traditional mowing.
OPTIMISED LABOUR
Day and night, and at any time. Only Belrobotics robot mowers run their program continuously to obtain a perfect result.
PERFECT LAWN
Floating heads with stainless steel blades. The robot mower for large areas perfectly follows the unevenness of the ground and preserves your turf. A healthy and impeccably-mown lawn.
90% LESS CO2
The mowing result is 100% natural. Our unique blades provide perfect mulching, which means your ground will be fertilised and resistant.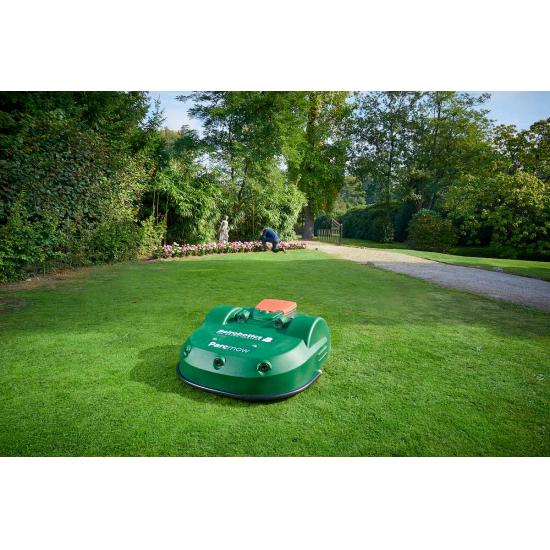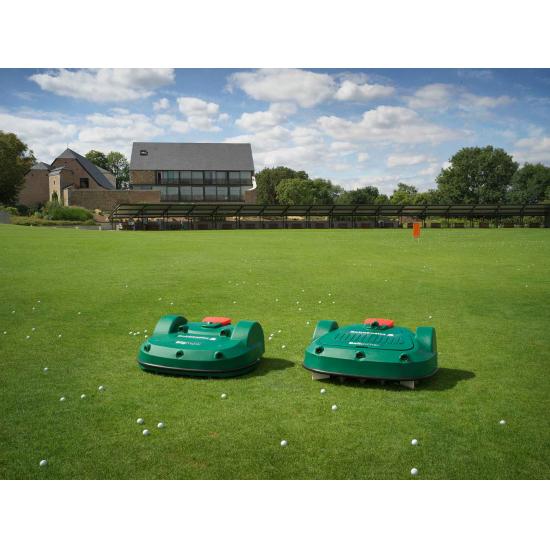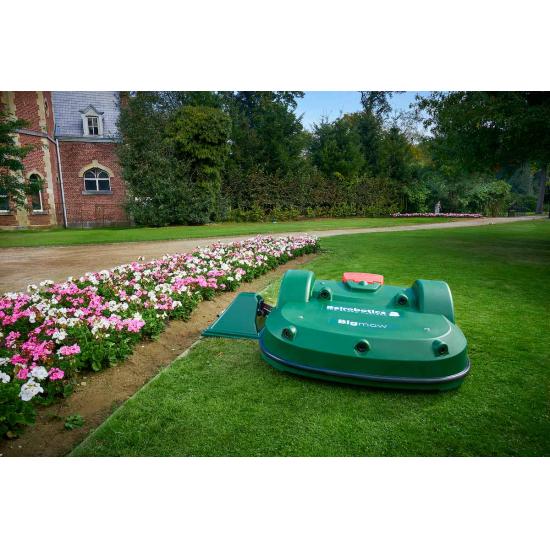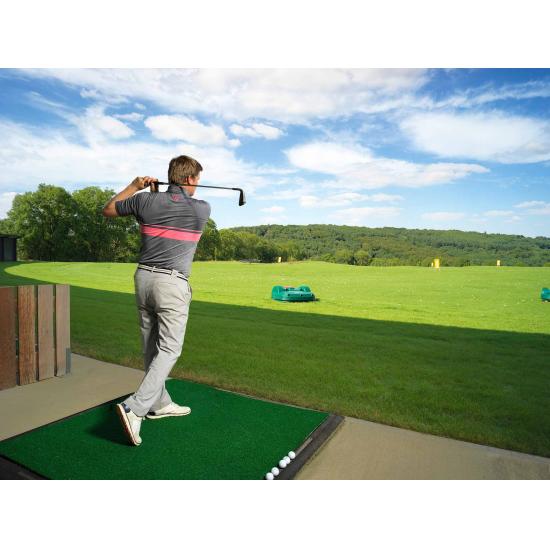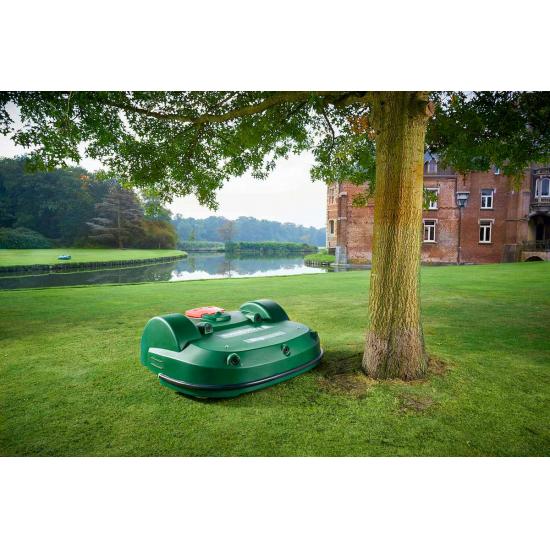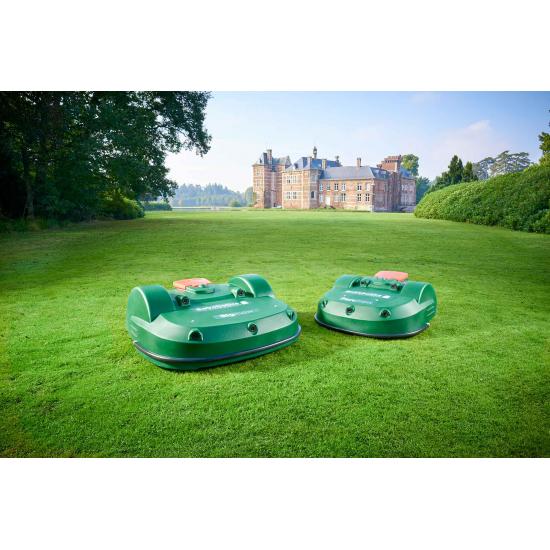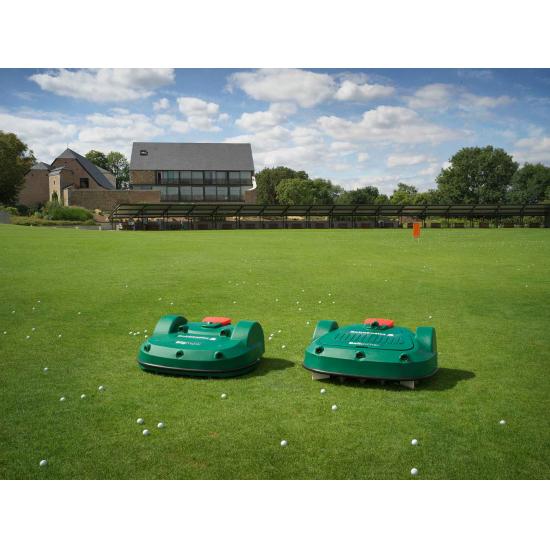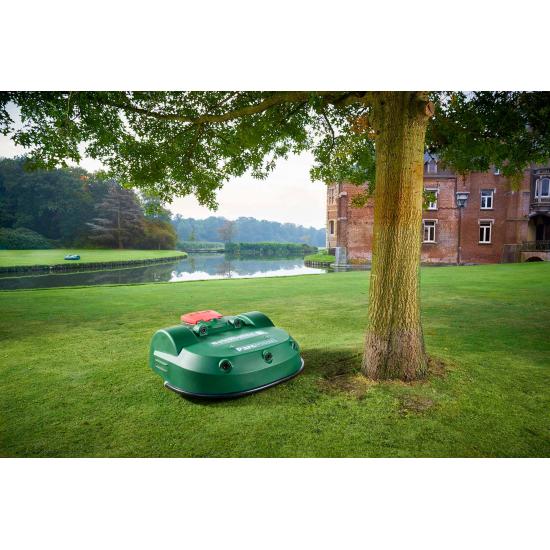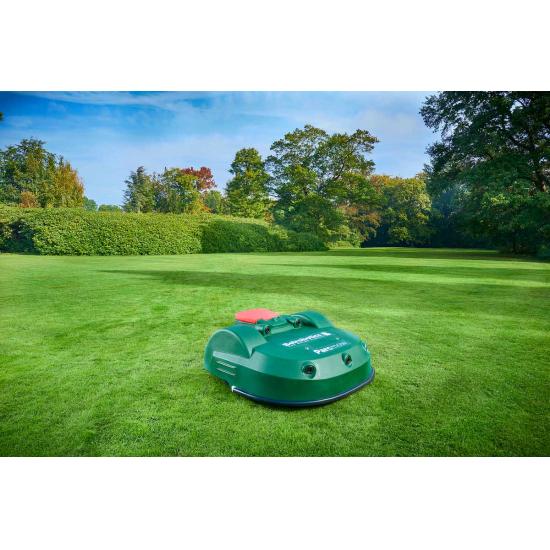 View Belrobotics Products
To view our products information click the button on the right