Powercut started repairing and selling used garden machinery in 1984. Moreover, serving South and West Wales, we have just celebrated our 30th anniversary. Additionally, we proudly hold the title of being the major John Deere domestic mower, commercial mower, and golf & turf equipment dealer in South Wales.
Our fundamental principle is to only sell the best. Therefore, we exclusively offer renowned brands such as John Deere, Etesia, Grillo, Ambrogio, Wiedenmann, and Trimax, among others. In contrast, you won't find lots of different makes of similar machines here. Rather, our focus is on creating the best package. Consequently, it is our goal to make sure that we know what we are talking about, and that we can follow it up with great service!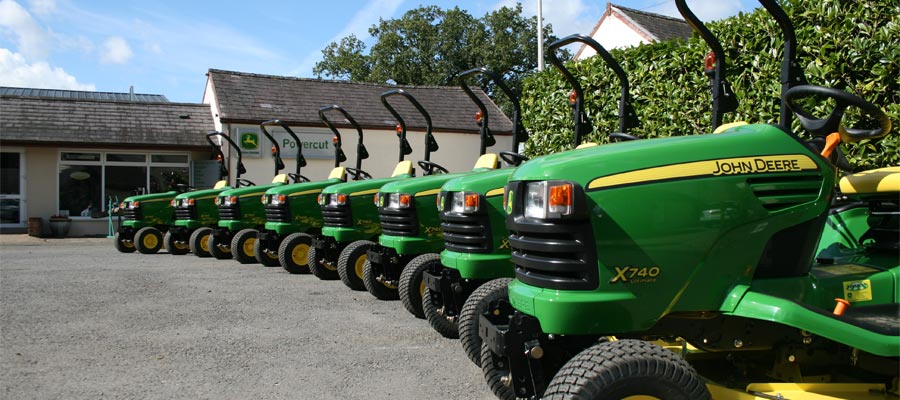 Oaklands Mansion, Cwmffrwd, Carmarthen is our base of operations, where we have showrooms, workshops, stores, offices, and over 20 acres of varied landscape for testing, evaluating, and demonstrating our machinery. To keep up with the changing times, our business constantly looks for products that serve our customers well.
In order to become the largest robotic mowing equipment centre in Wales, Powercut has made significant investments in large items of stock, improved our facilities, and employed more staff to become the largest robotic mowing equipment centre in the entire UK.
It's a very exciting time!
WHAT MAKES US DIFFERENT IS OUR TEAM
Our extensive service facility offers diagnostics, scheduled maintenance, and repairs for a wide range of horticultural equipment, as well as new and used equipment sales.
Each member of our Our team has practical experience with the machinery we sell, using it on a regular basis. Understanding our products' quality and capabilities allows them to provide honest advice.
In addition to their valuable hands-on experience, our technicians receive formal technical training to keep them abreast of new developments and products. We invest over 100 man-days a year to make sure our service is second to none.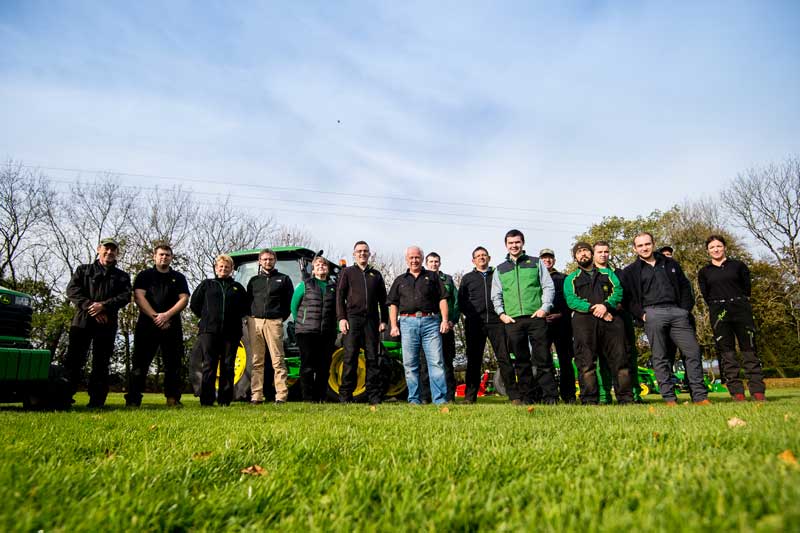 Buy from experts passionate about Garden Machinery
Great advice, service and aftersales care from a team who really understand about groundcare
"Powercut has a superb parts backup for John Deere and all other manufacturers equipment. The Powercut team always have the time to speak to myself or any other member of my staff to effectively sort out any problems we may have. Their response time to any breakdowns on our golf course is excellent too. They get the machines up and running very quickly."
Emyr Nickels, Nickels Groundcare Ltd.