Robots & Automatic Mowers
Powercut continues to be the major centre in South Wales for robotics and renewable energy-powered horticultural equipment. It is much more than just selling battery-operated machines. To maintain our lead in the industry and to gain the trust of our customers, we continue to invest in our technical capabilities and in the knowledgebase required by our staff.
This year, our Robotic Mowers team, along with the superb Ambrogio and Belrobotics range continue to have remarkable success. Our customers have seen our many unique and dedicated grassed areas that are now devoted to showing our robotic mowing range in action. In addition to impressing our new users, our Pellenc battery powered hand machinery has "way-ahead" capabilities and is game changer in the industry for the serious commercial user.
For 35 years, we have consistently proved our claims by using the kit in the field and if it fails to do what we claim, we will refund your money.
With electric vehicles and tools from highly innovative manufacturers, we will continue to offer off-road and road-legal trucks, motorcycles, backpack systems and handheld equipment in 2023.
It's also exciting news that we'll be launching our new remote-controlled mowers soon! Watch this space…
Ex-Demo Etesia ET Lander Electric Utility Vehicle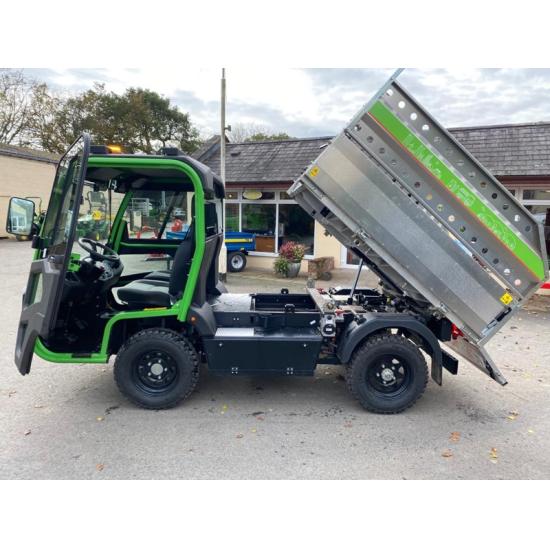 £

42,950.00(

£

51,540.00 inc. VAT)
More Info
Add to basket