Powercut was started back in 1985 by Malcolm Rees, working on his own in a barn that didn't even have a door. Things have moved on a lot since then. From just selling a few reconditioned secondhand mowers, to becoming a John Deere dealership, to winning the trust of authorities, sports clubs, holiday parks and private customers all over South Wales, Powercut is now a highly regarded specialist horticultural machinery company, known throughout the UK. Customers have the assurance that they will be looked after by people who are passionate about the business.
Indeed, our team of people is a major part of what makes Powercut special, and that team has taken a long time to build.
We have both practical experience in the use and abilities of machinery as well as formal technical training.
Powercut invests over 100 man-days every year in training, to keep our staff up to speed. We can give customers certified installation training upon delivery of equipment.
Our staff also use our equipment day in day out. So they understand how they really work, and what machines suit what jobs and budget. We are available both online and in store to help get you up and running with the most suitable equipment, whatever it is you need.
Now, Powercut is pushing forward its plan to be the major centre in South Wales for horticultural equipment powered by robotics and renewable energy sources. This is a much greater commitment than just opting to sell machines that run on batteries. To maintain our lead in the industry and the trust of our customers, we continue to invest in our technical capabilities and in the knowledge base required by our staff in this area. This year, our introduction of a speciality Robotic Mowers team, along with the superb Ambrogio and Belrobotics range has proved to be a remarkable success. Our many unique and dedicated grassed areas that are now devoted to showing robotic mowing in real life have been seen by many hundreds of customers. The "way-ahead" capabilities of our Pellenc commercial grade battery powered hand machinery also astounds our new users. As per the last 35 years, we continue to prove our claims by getting out there and using the kit. If it won't do what we say it will, you get your money back.
This year, we will be introducing further options in electric vehicles and tools, with off-road and road-legal trucks, motorcycles, commercial backpack and handheld equipment - all from highly innovative manufacturers. Then, there's our launch of new remote control mowers….. exciting times!
Whether you need servicing, parts or vehicle and equipment sales - Please get in touch on 01267 235625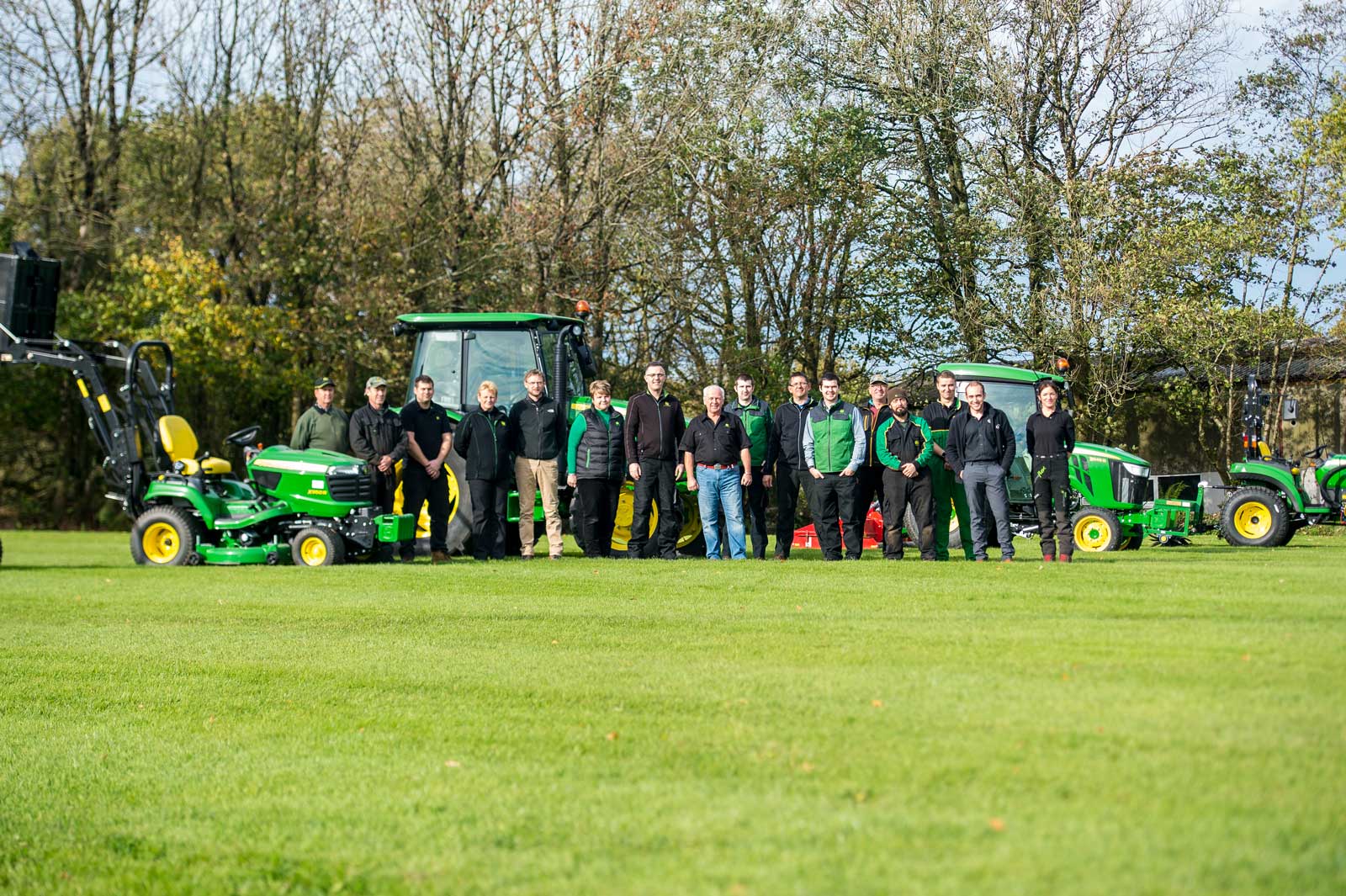 Browse our whole machinery range
We've got a massive range of new & used Garden Machinery including  Rideon & Walk-behind & Robotic Lawnmowers, Compact Tractors, Chainsaws, Utility Vehicles and much more at Powercut. Pop by and see them for yourself, or you can browse through our collection of equipment online.