Powercut has been in business for over 35 years and some of our team have been with us nearly all that time. We pride ourselves in being a "long term" business, which can offer good people long term prospects. 
If you think anything on this page is for you, get in touch.
We are currently recruiting for the following positions
Service Technician
View vacancy details
Robotic Mower Specialist
Covering installations, technical and sales
Yard Hand
For general duties, including machine cleaning & preparation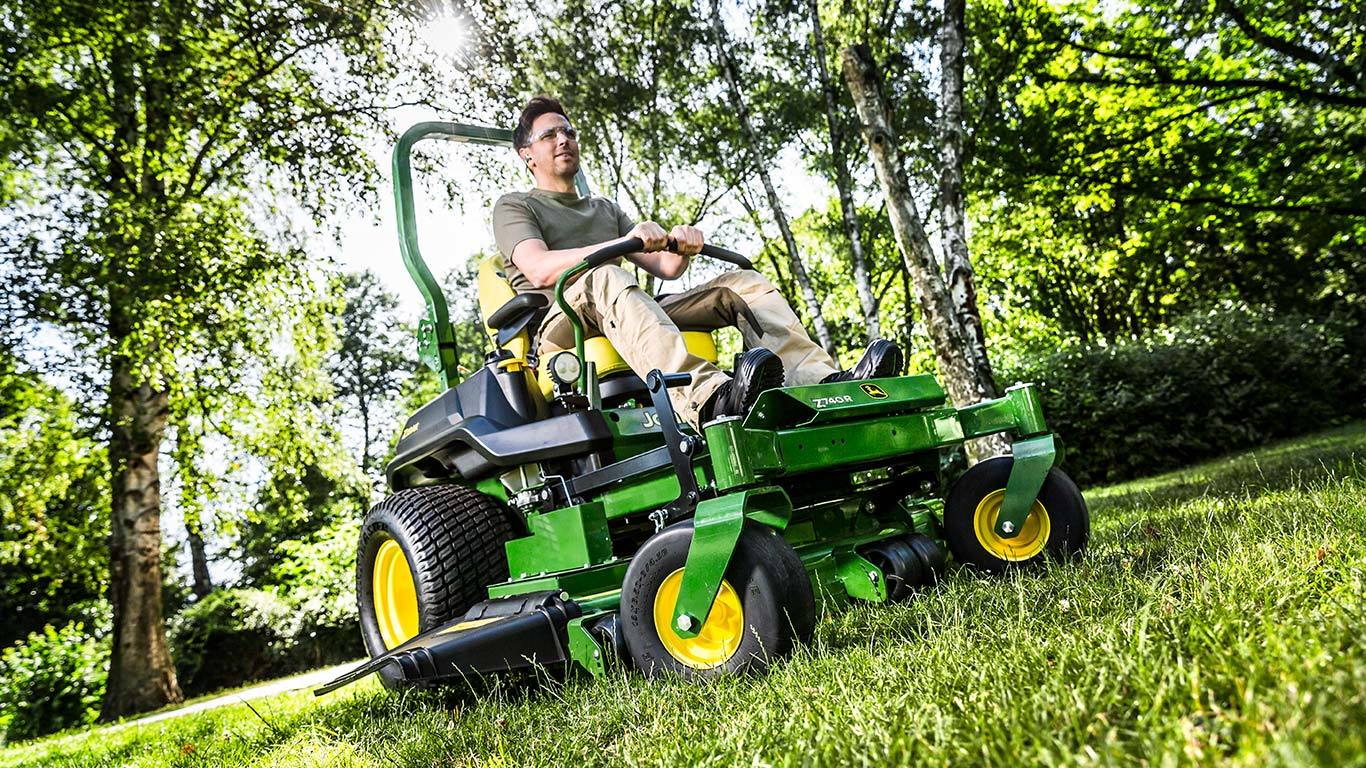 Current Roles
Service Technician
We have a vacancy for a workshop service technician specialising in horticultural machinery.
This is an important position within the company and the successful candidate will be involved in the diagnostics and maintenance of domestic and commercial golf & turf machinery from manufacturers such as John Deere, Toro, Kubota, and others. Technicians within Powercut can possess general skills across all areas, or be specialists within subjects such as domestic machinery, golf equipment, robotics, electronics, construction plant, etc., etc.
We are interested in meeting persons with experience within the turfcare equipment or similar industries who can demonstrate a sense of care and professionalism in their work. The ability to communicate well within a team will be of great importance.
Training will be provided, both in-house and direct with manufacturers.
This is a career position with long-term prospects to work within the security of a successful, well-established, and respected family firm. Many of our employees have been with us in excess of 20 years. Powercut operates within exceptional surroundings and can offer a range of benefits to its employees.
We are one of Wales' larger specialist dealers in domestic and commercial garden and turf care machinery. As such we hold franchises for John Deere, Trimax, Wiedenmann, and other prestigious manufacturers. Our customer base covers South Wales and includes Carmarthenshire, Pembrokeshire, Ceredigion, Powys, Neath, Swansea, Gower, and beyond.
Please forward us your c.v., with your contact details and we will be in touch!
Job Type: Full-time
Salary: From £27,000.00 per year
Schedule:
Experience:
Maintenance: 3 years (preferred)
For more details  or further enquiries regarding the above, contact Malcolm Rees on 01267 235625 or [email protected] or write to us at Powercut, Oaklands Mansion, Cwmffrwd, Carmarthen SA31 2ND